Website of Buddhist Yogi C. M. Chen
Dharma Lineage of Adi Buddha Mandala
This is an independent website dedicated to the teachings of the late Yogi C. M. Chen
(1906-1987) and his disciple Dr. Yutang Lin in Hinayana, Mahayana and Vajrayana Buddhism
Yogi C. M. Chen
陳上師之最後遺囑及聲明
The Chinese version of Guru Chen's will
---
感謝所有義工們的辛勞及分工合作
才令我們得以一窺此不可思議浩瀚的書海
Thanks to the hard working and division of labor and cooperation of all volunteers
that we have the opportunity to peruse through this inconceivable ocean of books.
Please select language
Note: Please visit again as works are being added from time to time
Polish language translation of some of Dr Lin's Works posted
Indonesian translation of some of Dr Lin's Works posted

因為COVID-19疫情,目前有許多地區郵寄不通。因此,贈書服務從2021/5/1起暫停。

Due to the COVID-19 pandemic, currently postal services to many places of the world are blocked. Hence, our book-request service is temporarily suspended from May 1, 2021 until further notice.

Please fill in your address in all details, otherwise the package we mail to you will be returned to us, or we will just ignore your request to save everyone the trouble. Also, try to type your address in English or Chinese.
請務必正確地詳填您的郵寄地址,要不然我們郵寄給您的包裹都會被退回來,否則我們只好略去您的索書請求以避免彼此的困擾。同時,請用英文或中文來書寫您的地址。

Other languages with special alphabets when arrive here will appear with question marks interposed in place of those special alphabets, and we cannot send packages out with such addresses.
因為其他語系的特別字母,來到我們這兒以後,全都會變成問號,如此我們就無法依這種地址來寄出包裹。

Hope that with this kind of settings the readers will be more mindful about what to fill in as their addresses.
期望這類的設定,讀者們能夠更留意如何正確地填寫他們的郵寄地址。2009-04-02
---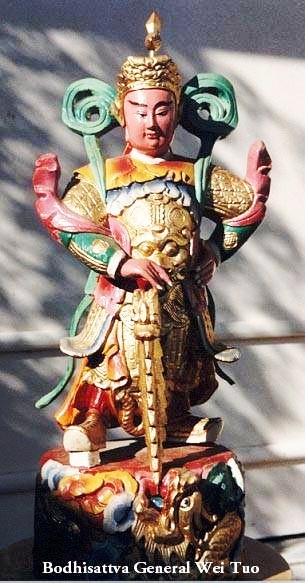 The Great Dharma Protector Wei Tuo Bodhisattva
---

All rights reserved by Dr. Yutang Lin.
Reprint or redistribute only with permission from Dr. Yutang Lin
本網頁在 林鈺堂博士的指導下由其弟子眾合力建構
This site is maintained by the disciples under the guidance of Dr. Yutang Lin.
Any assistance in correcting error or omission is gratefully appreciated.



This is an independent Buddhist service website unrelated to any other websites or organizations.
---